Skip to Content
Outstanding Transmission Repair for West Omaha Vehicles
Transmission repairs are among the most serious and difficult mechanical issues that can plague your vehicle. Whatever your make and model is, ignoring a transmission issue is not advisable. That's where AAMCO of Omaha (West) comes in. We take the time to thoroughly inspect your vehicle for potential issues. We're an honest broker in the auto repair industry. That means we ensure that we know exactly what your issue is before moving forward with repairs. Your issue might be small or major. Our team has the experience to resolve your transmission issues and get you back on the road.
Take Advantage of Our Computer-Scanning Technology
We use an exclusive Transmission Scan process, in which we check your transmission fluid but also your transfer case and differential fluid. We believe that taking your vehicle for a test drive is crucial to understanding and gauging how it is engaging, its drive range, whether it is properly downshifting and upshifting, how passing gears are functioning, its TCC engagement, and if applicable, its 4×4 performance. We also place your vehicle and neutral, park, and reverse, which allows us to feel for vibrations and listen for unusual noises. We do all of this before we ever place your vehicle on a lift.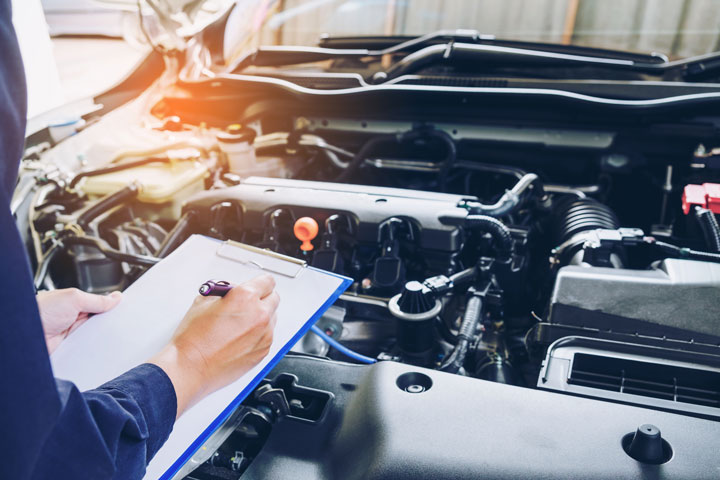 We Evaluate Multiple Components, Including:
Shift linkage or cable
Vacuum connections
TV/detent cable/linkage
Harness connections
Ground connections
Engine mounts
Axles and shafts
U-joints or CV joints
Fluid retention
Pan gasket
Wire condition
Schedule an Appointment for a Free Consultation
Newer makes and models have become increasingly reliant on complex computer systems. The technicians at AAMCO Omaha (West) are able to shift with the times. We use advanced computer and internal diagnostic systems to gauge the cause and severity of your issue. This ensures that you are not charged for repairs you do not need. Our computer system scanner is sophisticated enough to find issues with your transmission by cross-referencing trouble codes found in your system with our own internal database. Using this and Kwiktes PlusBox, we'll pinpoint your issue so we can recommend your next course of action.
AAMCO of Omaha (West) is a trusted option for transmission repair services in West Omaha because we are honest and hire only skilled technicians. While that noise in your car may seem scary, you know that more than half the cars we service wind up only needing minor repairs. That's why our diagnostic systems are so useful. To schedule an appointment and diagnostic test of your vehicle, contact us today.
Get Your Free Inspection Today